Please note that there is limited seating available online. If your preferred time or table size is unavailable, or if you wish to book for a group larger than 8 please contact us on 07 5447 5111.
All reservations must be confirmed before you arrive at Locale, unconfirmed tables will only be held for 15 minutes. Reservations are confirmed via an automated SMS which will be sent to the number you used at the time of booking.
Please note that we do not take bookings for seating at the bar or in the lounge, sorry for any inconvenience.
All bookings before 7pm are limited to two hours.
We are happy to take reservations up to 6 months in advance.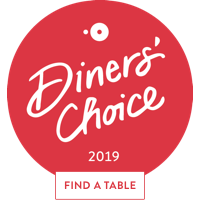 SIGN UP TO OUR NEWSLETTER
Simply sign up to Locale News and we'll deliver all our exclusive offers, event invitations, latest news and menu releases straight to your inbox!